SIGHUP and Kubecost: bring Kubernetes cost optimization to Europe
SIGHUP and Kubecost partnered together to deliver next-generation Kubernetes monitoring to European customers.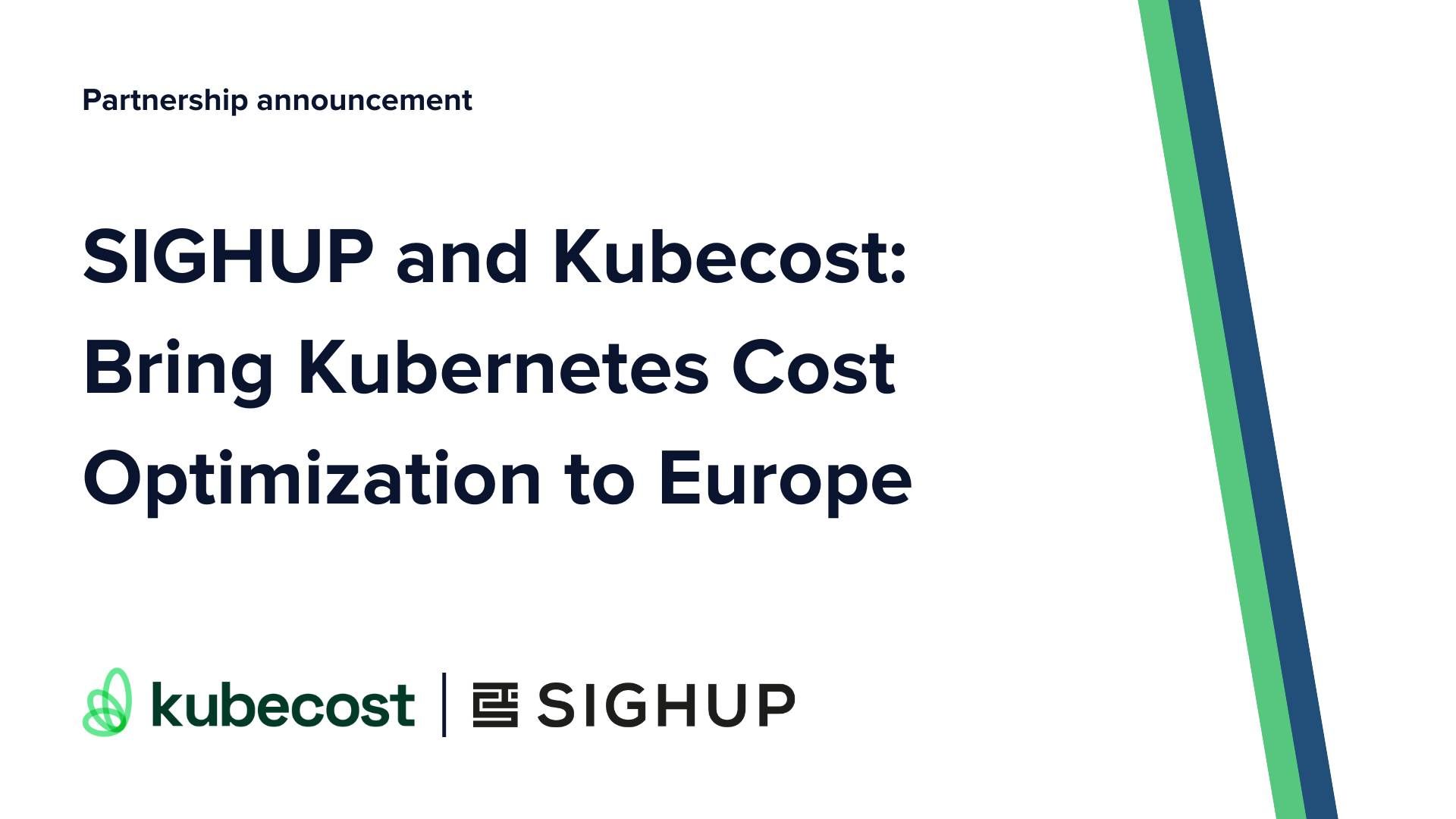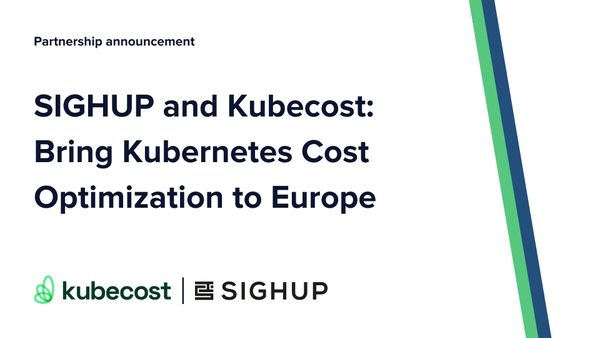 SIGHUP is proud to announce the partnership with Kubecost, a solution for monitoring, managing, and optimizing Kubernetes spending at scale.

Since yesterday SIGHUP officially joined the Kubecost Partner Program, which enables a select group of global partners to help enterprises successfully monitor and optimize their Kubernetes deployments.

Together, SIGHUP and Kubecost will deliver next-generation Kubernetes monitoring to European customers through the deployment of Kubecost Enterprise.
Why Partner with Kubecost?

Kubecost provides real-time Kubernetes cost optimization insights and dynamic recommendations that help organizations continuously manage and reduce their cloud costs.

The solution includes granular cost breakdowns and allocations to accurately monitor and enforce cost accountability within an organization, even across multiple clusters and external cloud services or infrastructure.
Alerts and governance tooling inform organizations of cost overruns and infrastructure outage risks in real time and before they become costly issues.
"We are excited to form a partnership with Kubecost. Through this relationship, SIGHUP is able to provide our customers with an industry-leading Kubernetes monitoring and cost optimization platform; which is available across multi-cloud deployments. We believe Kubecost's approach to Kubernetes monitoring is the way of the future, and coupled with SIGHUP's consulting services, we are excited to offer our current and future customers a way to control, optimize, and reduce the cost of their Kubernetes estate."

Jacopo Nardiello, SIGHUP Founder
"Our relationship will help organizations accelerate the journey to Kubernetes monitoring and optimization. We are excited to partner with SIGHUP and look forward to collaboratively providing strong solutions to the European market."

Morgan Davies, Senior Partner Manager for Kubecost.
Kubernetes Visibility

Kubecost has been deployed by more than 5,000 organizations and manages more than $2 billion in Kubernetes spending. Built on Kubecost's core open source technology, Kubecost Enterprise provides real-time cost visibility and insights for teams using Kubernetes while ultimately helping organizations continuously reduce their cloud costs. Additionally, Kubecost helps break down costs by any Kubernetes concepts, including deployment, service, namespace label, and more. An organization's development team can now view costs across multiple clusters in a single view or through a single API endpoint.
---
If you would like to learn more about Kubecost Enterprise in Europe, please contact SIGHUP at sales@sighup.io or visit the SIGHUP website.