Strengthening Kubernetes Networking: SIGHUP and Isovalent Partner for Advanced Cloud Native Connectivity Solutions.
SIGHUP and Isovalent partnered to provide advanced Cloud Native connectivity and a seamless Kubernetes experience with cutting-edge networking and security capabilities powered by Cilium.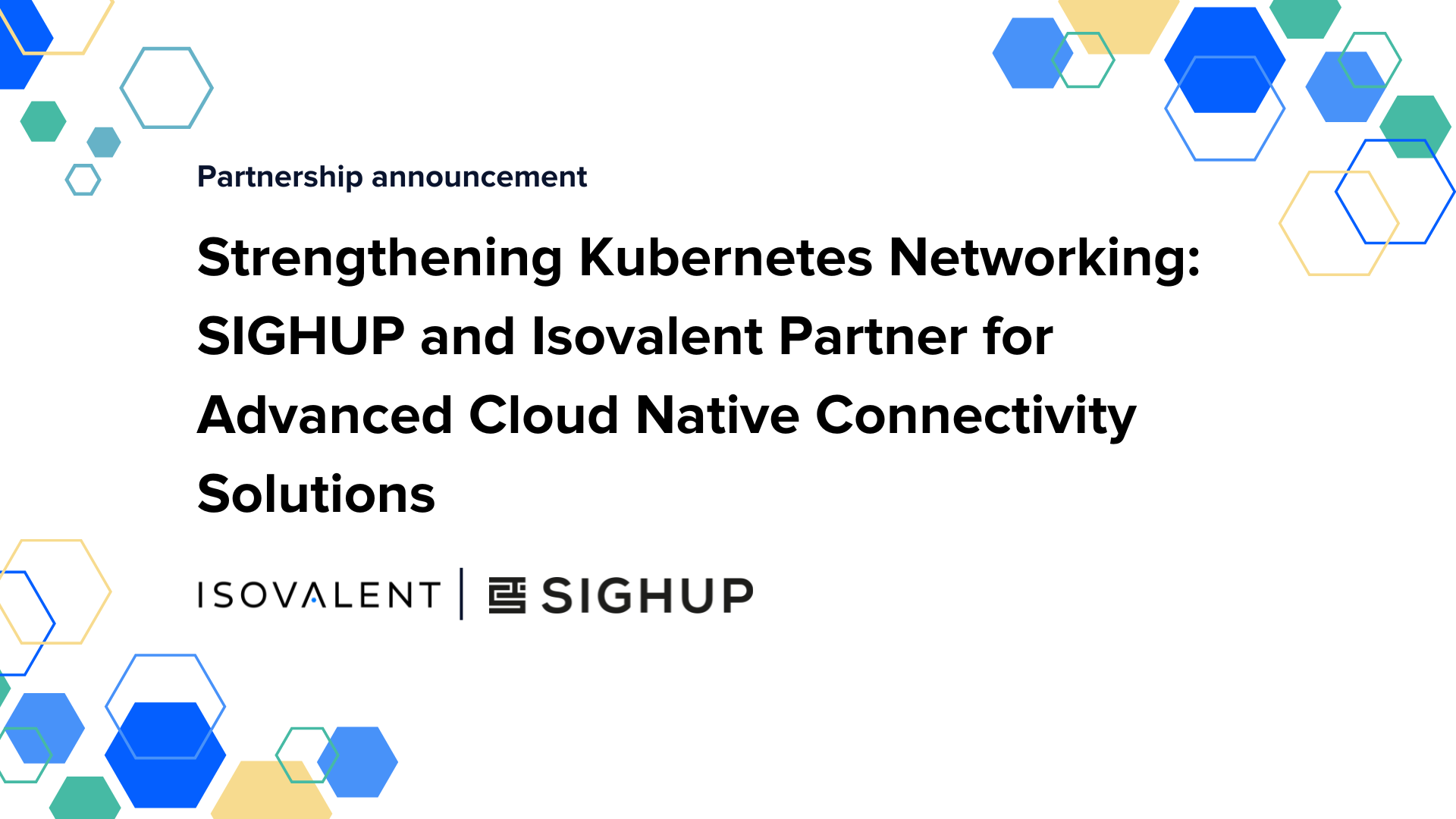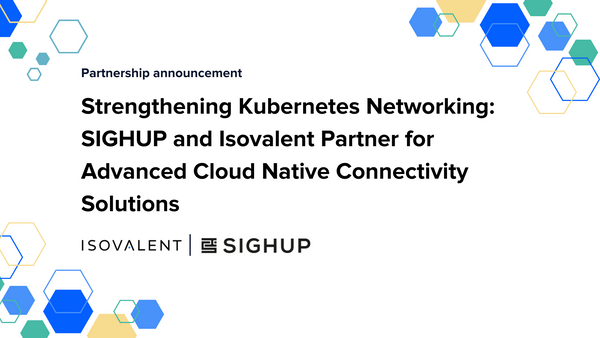 We are thrilled to announce a new partnership between SIGHUP and Isovalent, two leading companies in the Cloud Native ecosystem.

SIGHUP is an Open Source Software Vendor focused on developing and automating enterprise-grade IT infrastructure based on Open Source and Cloud Native technologies.
We are committed to enabling organizations to adopt Cloud Native technologies and run mission-critical production workloads thanks to Kubernetes Fury Distribution (KFD) - an independent CNCF Certified Kubernetes distribution - and a collection of technologies, skills and consulting paths that accelerates the development and deployment of applications on Kubernetes.

Isovalent, founded by the creators of Cilium and co-maintainers of eBPF, builds Open Source software and enterprise solutions for Cloud Native service connectivity, security, and observability. Cilium is the choice of leading global organizations, including Adobe, AWS, Bell Canada, Capital One, Datadog, Google, and many more.

Isovalent shares SIGHUP's commitment to developing cutting-edge networking solutions that simplify the process of securing, observing, and troubleshooting container-based environments.

"We are excited to partner with Isovalent to bring their powerful networking and security capabilities to our customers", said Jacopo Nardiello, Founder and CEO at SIGHUP. "This partnership aligns perfectly with our mission to provide organizations with the tools they need to succeed in their Cloud Native journey."

"With SIGHUP's expertise and experience, we're confident that this collaboration will enable us to deliver top-notch services and innovative solutions that meet the evolving needs of our customers. We're looking forward to a long and fruitful partnership with SIGHUP", stated Philipp Meier, Global Head of Partner Ecosystem at Isovalent.

Through this partnership, SIGHUP and Isovalent will work together to deliver a seamless Kubernetes experience supporting users with Cilium.

Moreover, we are working to build a native integration between Isovalent's container networking plugin into KFD modules. This integration will enable customers to leverage Cilium's advanced networking, security and observability capabilities without any additional setup and provide a powerful, secure, and scalable Kubernetes environment, simplifying the deployment and management of Cloud Native applications.

The joint efforts of SIGHUP and Isovalent will enable organizations to focus on their business objectives and rely on a stable and efficient platform that helps them achieve success.

To celebrate this new partnership, SIGHUP and Isovalent decided to empower the Italian community by bringing The Isovalent Workshop Tour 2023 to Milan.

Join us on May 29th for an in-person workshop dedicated towards a deep-dive on Cilium and how it enables Cloud Native networking, security, and observability.

We will wrap up the day by hosting a meetup with the Kubernetes & Cloud Native Milano Community to explore more tech topics and get to know each other in front of beers and pizza!

Reserve your seat